From The Moment Magazine – February 2023
The popular family opticians, based in Whittlesey, has launched its own brand of designer spectacles.
You can buy with confidence, while also enjoying the business's legendary customer care and comprehensive eye exams.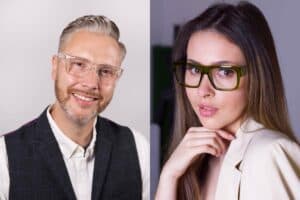 If you want to provoke some serious-glasses-envy amount your friends, head over to J. Neville Opiricians in Whittlesey to check out their newest innovation – a line of designer spectacles you won't find anywhere else, with colours and styles curated and badged exclusively for the store by Jan Neville, the company's founder, and owner.
Names 'No 18', the range offers clients a number of different looks – from sleek contemporary to chunky retro. It also provides a number of colours and finishes, as well as high-quality manufacture: all frames are handmade and hand-finished in Italy.